A living room is the most indulgent part of any home the style of which reflects your personal vibes. Here creativity perks up the ambiance and minute details become alive, hence called living room. Playing some smart tricks cheers up your living room and brings authentic chic factor.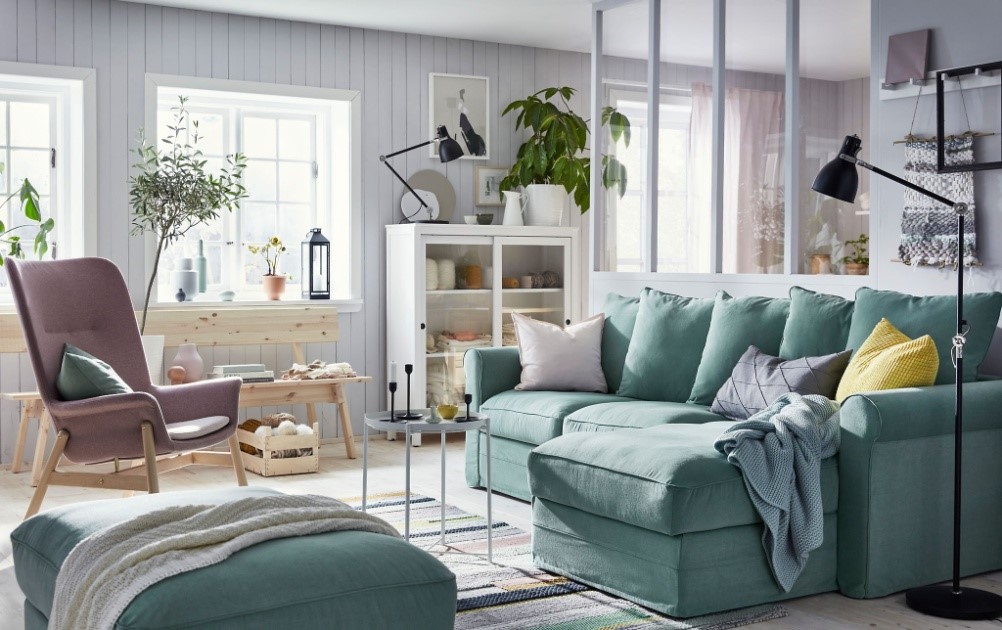 1. Keep the color palette simple with cool blue, cream, pink, olive green or even white. The rule of the game here is; harmonize with the rest of the house. It is fair to start with lighter hues in the living room and gradually increases the tone as you move into the other rooms.
2. Let there be plenty of sunshine. If you want privacy as the sun goes down, use drapes with lace or gauze. If you like a shabby chic look, blinds with vintage art provide a touch of color.
3. Streamline your shelves. Display books in all cabinets with your personal decorative collection in the central one. This removes the somber look of a bookshelf. Placing books with similar back color also adds a witty touch.
4. Mirrors are the important adornment of a living room. Either fix a set of mirrored tiles in an idle vertical corner or place a large sturdy mirror on the mantel.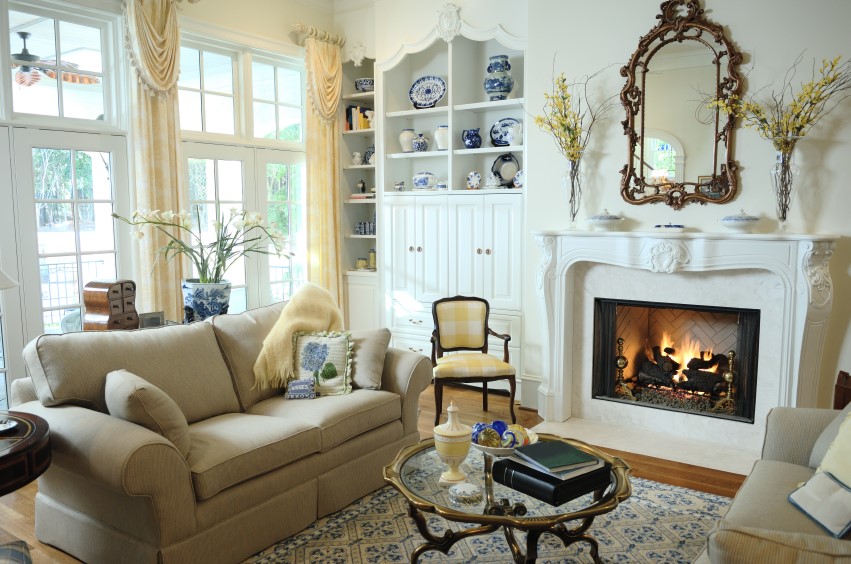 5. Personally, for me, having indoor plants in a living room brings verve to the whole setting. Place a tall majestic palm in one of the corners or opt for bamboo shoots in a tall vase on a bar cart. You can also go for Rta cabinets that can be mounted on an unused angle of the room and place several small potted plants. Go for hand-painted ceramic pots and enjoy a leisurely look.
6. Having a brick or wood fireplace is another spot that can bring back the nostalgia in your living room. Paint the fireplace; it may be the only colored surface in an otherwise subtle colored living room. Place your family pictures above on the mantel.
7. Choose furniture pieces that attract interest to every nook and corner in your living room; a functional stool that acts as a corner table, a coffee table, armchairs or any other vintage piece of chair. Use natural textures as a cane chair or a wicker basket for a welcoming look.
8. A living room is a cozy and inviting spot of a house. A large sofa with luxurious upholstery as velvet with vintage styled side tables is one of the styles. The sofa must occupy the main width of the living room.
9. The floor of the living room should be neat and tidy. However, a singular piece of colorful rug or kilim steals the show if you prefer clean colors for the furniture fabric. The size and placement depend on the area available, use it as a central piece or run it along with a convenient length of the living room.
10. If your living room shares its area as an open space with the kitchen, then update the kitchen cabinets with Rta kitchen cabinets in the cooking area. Flaunt your colorful crockery on the open cabinets; a style that illuminates the adjoining living area too.
11.   Give a soft glow to your living room with different lighting solutions. Select warm wall lights; go for simple contemporary lamps, traditional ornate sconces, Moroccan table lanterns, industrial style hanging pendants, or multifunctional table lamps that function as a reading or aesthetic purposes.